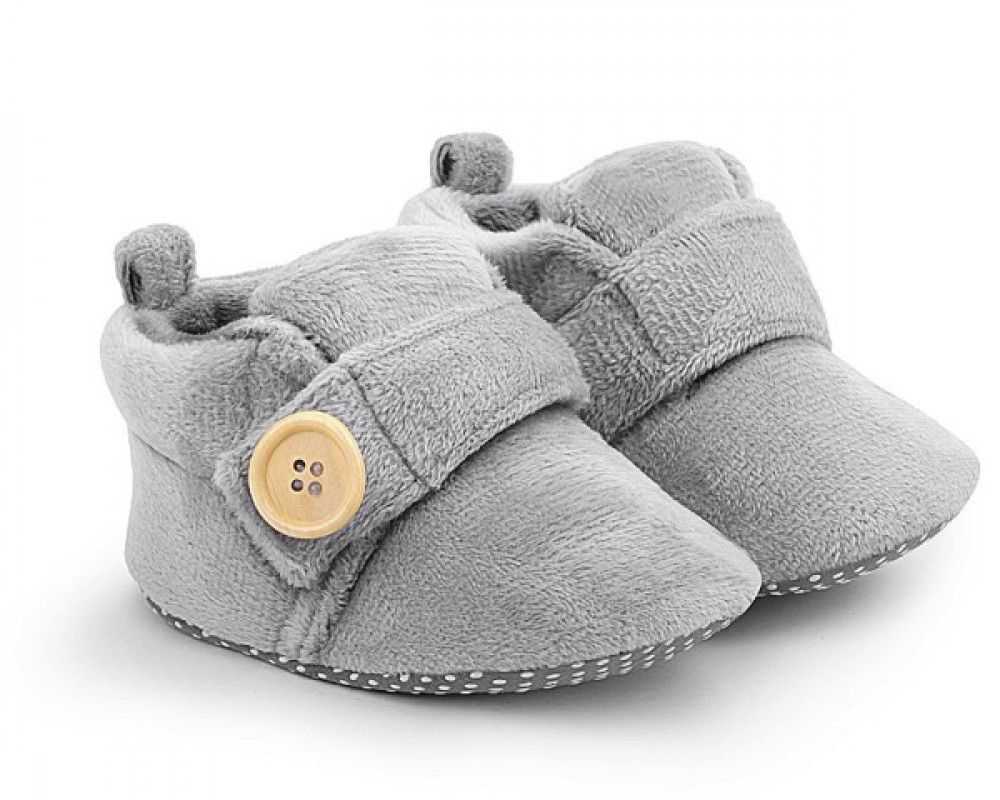 The Pros and Cons of buying baby shoes online
Date published:

08/05/2022
Today parents have dynamic range of options for buying baby shoes to their little toddlers as they can go with traditional kids store and explore e-commerce sites as well. But too many options brings confusion also which makes modern mom and dads concerned whether to opt for online platforms or just to follow old school of shopping and buy baby shoe from a kids store. Here are few reasonable points that will help you to reach out a valid conclusion that which is best out of online sites selling baby shoes and traditional kid's stores selling baby shoes.
Pros
If you are not very fond of online shopping or having little idea about purchasing things online you must not be aware of the benefits that can be gained by making online buy for your kid. Here are some engrossing reasons that will help you to understand why online buy for baby shoes is a deal. You can buy baby girl shoes online, boy's shoes and clogs along with all other footwear related stuff that is being provided on various shopping sites.
1.
Wide array of variety for baby shoe available online
When it comes to online platforms for baby shoes they can offers you a wide range of variety which you will hardly see in any kid's store. Today parents want to buy unique stuff for their children and it can be possible when they have a range to choose from. From baby booties to clogs, shoes and sandals everything can be purchased from diverse variety by parents when they are on online platforms.
2.
Affordable baby shoe range
Shopkeepers and kid's store owners always cut heavy margin from products like baby shoes and thus the price of products at kid store is not normalized for one and all. But this is not the case with online shopping where you can pick out a pair of baby shoes that fits to your budget very well. It also saves you from embarrassment that sometimes people confront when a pair of shoes does not synchronize with their budget. So buying baby shoes online India can be a best choice who are looking for affordable range of baby shoes.
3.
Price of different sites can put to comparison
Today customers are very clever as they make out a research on price for baby products like baby shoes on different sites before turning it into a buy. So when you are buying new born baby booties, shoes for baby boy or girl you can compare the prices for same product on different sites.
4.
Customers can avail multiple offers online
Although manual kids stores are also sailing on the same path like online platforms selling kids products when it comes to offers but still there is a big difference in their offers. In order to promote different shopping sites site owner gives discount on their product and payment gateway offers a different discount separately. Plethora of shopping coupons can also cut your cost to buy a product online. So buying baby shoes online could be a wise choice for parents.
5.
Time saving
Stepping out to buy a pair of shoes can consume a lot of time, money in transportation and energy as well. But when you are making a choice online for a pair of shoe to your little heart you can save a lot of time. This time that you were supposed to spend in buying baby boy shoes can be turned into quality time with your kid.
Cons
There is a well said phrase that every coin has two sides and so is the case with online shopping. There are some negative aspects which is crucial to understand before you proceed to buy shoes for your baby. Have a sight of these drawbacks for buying onlinebaby shoe.
·
Size is concern
Although we have a good idea about the size of our baby foot but still the design of the shoes sometimes needs altered size for the same foot. This is the biggest drawback when it comes to buy footwear online for kids. When we purchase products like baby girl shoes or boy shoes it is not necessary the size is going to fit the baby foot exactly. That is why people try to avoid buying baby footwear from online platforms.
·
Sometimes product quality does not match with expectations
If you are buying a shoes for baby boy, newborn baby shoes or shoes for girls there could be a breach in quality which can be seen sometimes in the product. This cause a huge discomfort to customers and they stop making online orders for things like shoes or other stuff of kids. This is another negative point which is decreasing the popularity of online platforms for kid's footwear.
Conclusion
From the above discourse we can conclude that there are more reasons to buy baby shoes online as compare to excuses for not making a deal for buying baby shoes online. If you are concerned about the size and quality just figure out the right size of your kid and buy a pair of shoe from authentic brand. A product purchased from a brand will never be cheap and compromised in quality.
It can be interesting