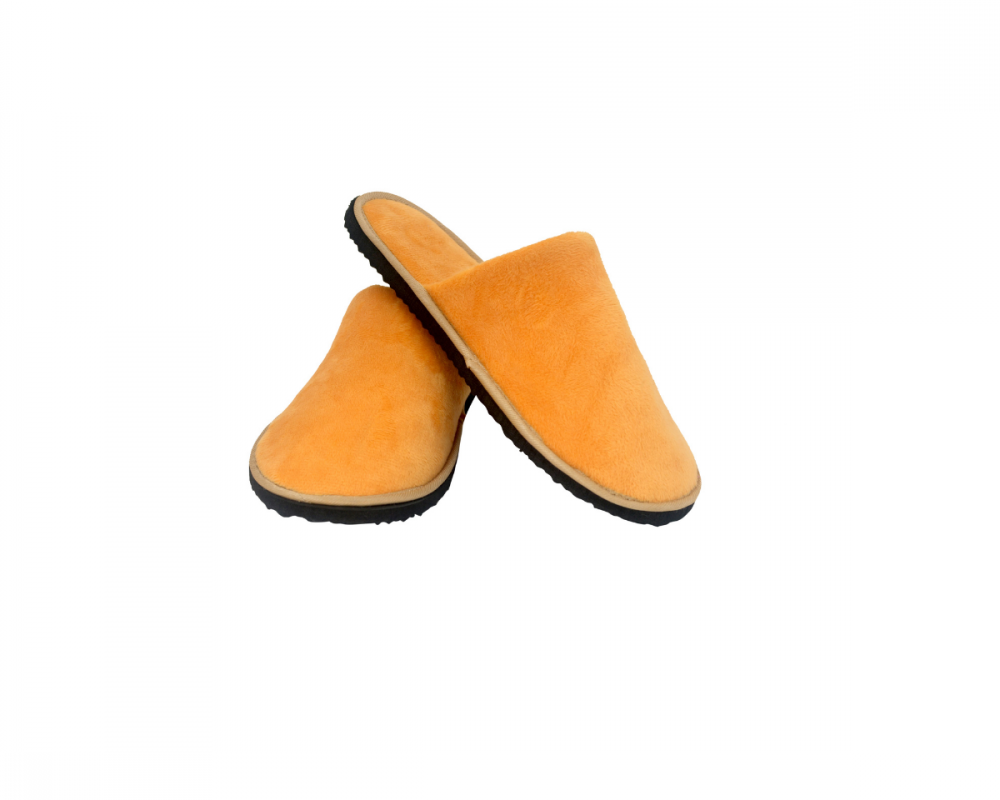 Unisex Bedroom Slipper - Why Bedroom Slipper Is So Useful ?
Date published:

07/12/2021
Bedroom Slipper/Indoor Slipper is a category in Footwear Industry which is now emerging in Indian Market rapidly. Slipper for home never been considered as important in our Culture. We used to wear same slipper for home as well as for going market and other places. But trend is now changing. Women become instrumental to bring new trend in Fur Slipper Market.
Unisex Bedroom Slipper Is Useful In Covid-19 Era
Bedroom Slipper is also famous as Bathroom Slipper in some part of India. Bedroom Slippers for Women online India gets bigger market today only because half of our population want this product. Women know slipper for home can't be the same as slipper for roaming around other places. In this Covid-19 era where virus can enter your home anytime anyways, Bedroom Slipper for Women, Men, girls, Boys and even kid become need of an hour.

Separate Indoor And Outdoor Slipper Need Of An Hour
Coronavirus is a hidden enemy which don't come face to face. This virus take entry in your life surreptitiously. The Moment you get to know about it you and your family is already besieged by this deadly virus. So, we suggest you to buy Room Slipper/Indoor Slipper for you and yours family's safety. Unisex Bedroom Slipper Your Need to keep your daily shoes and slipper outside home. Once you Enter at your home, there is no space of outside tensions and of course outside virus.
Memory Foam Slipper Gives Real Comfort
This Product is also known as memory foam slippers. Its foam will keep you warm in Winter and also give Cool in Summer. Some People brand it as winter Product, which is not true. Room Slipper is All weather product. Special Made in India foam is used in our Room Slipper. This fur slippers gives Epitome of Comfort and Luxury.
How Unisex Bedroom Slipper Originate In India?
Fur Slipper/ Foam Slipper originate in Indian Market from west. In Earlier days India never been a market where Luxury and Comfort was given priority. Indian market work more on fulfilling basics needs, where space for elite and royal life was seen very thinner.
With emergence of corporate culture in India, lower- and middle-class people started earning handsome amount. This is an era of software, engineers, Doctors and Management guru's. People do want to live luxury life. Wants to wear costly cloths and watches, Wish to travel around the World. Need for Luxury life give berth to room slipper in Indian Market.
Indian Visited different countries and see how people of western World in USA, UK are living. People found many new products there, on such is Room Slipper. Initially, our working professional bring this product in India from west. Late, we started importing Foam Slipper/Indoor Slipper.
However, Import doesn't become instrumental in bringing huge demand for bedroom slipper/Indoor Slipper because custom duty and transport cost make it very costly. It remains out of the reach for common Indians for long.
How India Become Huge Market Of Bedroom Slipper?
As we know, Corporate Culture and Working professionals first observe the need of Bedroom Slipper, but huge demand still didn't come in Indian Market. It emerges the question How room slipper become household product in India. Here is the Answer. Emergence of Internet and E-commerce market make see change it the dynamic of Indian Market.
How E-commerce Generate Bring Spike In Slipper's Demand?
Second decade of 21st century is see huge demand of Android or Smart Phone. Cheaper Internet makeshift the entire dynamics. Now anyone can see the trend of America and Europe market with just one click. E-Commerce giants like Amazon and Flipkart list Room Slipper in their platform. Now we have available soft bedroom slippers online in India.
Initially, imported products were sold in E-commerce. Seeing Huge the demand of the Product lead to Manufacturing in India.
Bedroom Slipper Manufacturing In India?
As we Know Bedroom slippers see huge demand with the help of Internet and E-commerce market. But still we were heavily relying on the import of product. Room Slipper for Men seller later observed that why not develop the same product in India. Initially Our Shoes and Slipper Manufacturers started importing fabric of fur slipper from west and develop same product in India. With the Passage of time, make in India initiative of government make it easier for manufactures to completely develop foam slipper in the country. Slipper for Girls, boy at the age of teenager also available in Basics21 Online Store.
How slipper for Men Get Demand?
Memory Form Slipper initially considered as women product. Slippers for women with memory foam make it more comfortable in use. Women feel that relaxation and thereafter it shift towards men from last 4-5 years. Now Bedroom Slipper for Men has got huge pace in market. Women become instrumental for bringing in demand of Room Slipper/bathroom slipper in India.
Is Bedroom Slipper Unisex Product?
Yes, Bedroom Slipper is a Unisex Product. Currently, Room Slippers For Men's, Women, Girls and Boys have no difference. Unisex Bedroom Slippers are largely in use in India. However, it is expected that in coming years Bathroom slipper of men and women will be different. Both genders will have their different style for Indoor Slipper.